♦ Introduction of tea leaf Drying Machine: RXH series hot air circle oven is equipped with low noise axial flow fan and automatic temperature control system.The circle system is fully sealed. It makes the hot efficiency increased from 3-7% of traditional oven to nearly 40%. The maximum hot efficiency can be up to 70%. The successful design of RXH series hot air circle oven makes the hot air circle oven catch up the advanced level both at home and abroad. It makes country save plenty of energy source and increase profit of enterprises.
♦ Application of tea leaf drying machine: It is suitable for heating and solidification, and dehydration of raw materials in pharmaceutical industry, chemical industry,foodstuff industry, agricultural products, aquatic products, light industry heavy industry and so on. Such as medicine of raw materials, Chinese traditional medicine, tablet of drink, powder, granule, packing bottle, pigment, dyestuff, vegetable dehydration, dried fruit and melons, sausage, plastic resin, electric elements, drying varnish and so on.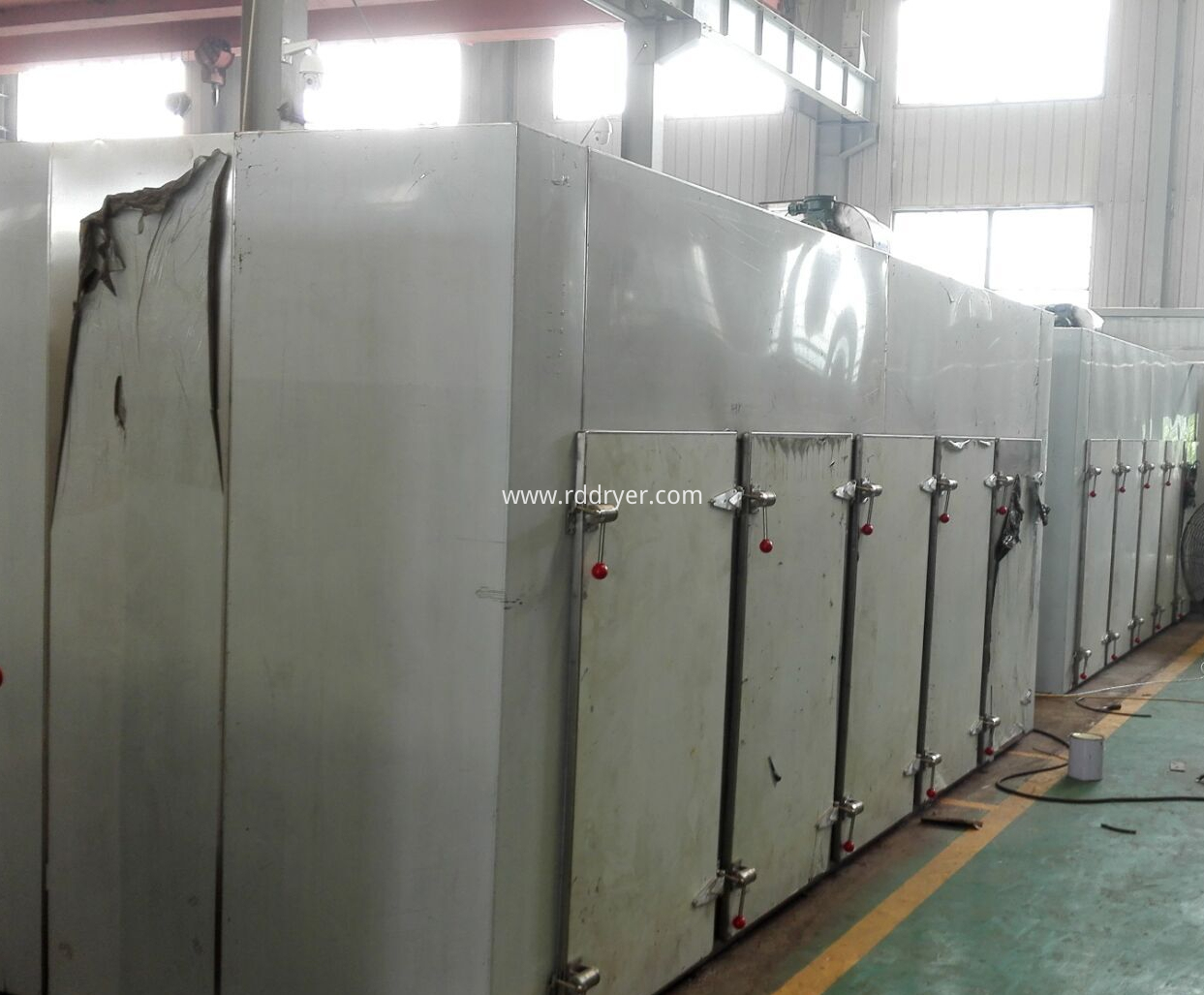 ♦ Advantages of tea leaf drying machine: Most of hot air is circulating inside the oven.The hot efficiency is high.The energy source can be saved. It applies compulsory ventilation and equipped with adjustable air divider plate inside the oven, Raw material can be dried evenly. The hot source is extensive, such as steam, hot water, electricity or far infrared. The machine has low noise and stable running.The temperature can be controlled automatically. The installation and maintenance are very convenient.